A new Elemental War update is out with Steam Deck, PlayStation 5 and Xbox Series support!
As we wanted to port Elemental War to Stadia last year we decided to also do an update for PlayStation 5 and Xbox Series as well as in general improve a few things. While the Stadia version was cancelled close to launch due to the Stadia shutdown, we finished the other versions and added Steam Deck support as well.
In general don't expect huge jumps from this update. We slightly improved the graphics by adjusting post processing, raised texture quality and even fixed shadows on Xbox One and PlayStation 4, so the game will look better by default there as well.
Besides that are just a bunch of minor tweaks and some adjustments required for Steam Deck.
If you already own the Xbox One or PlayStation 4 version, the upgrade to the current gen version is free of charge of course. On Xbox I think it will automatically load the Xbox Series version, on PlayStation 5 you can do the free upgrade in the store.
This is our last update for Elemental War. If you find any critical bugs we of course will continue support, but besides that don't expect any more updates here.
And if you need help getting e.g. the Man of Steel achievement, check out my quick guide on it:
Full changelog
Enhancements:
slightly improved post processing
Steam Deck adjustments
Fixes:
fixed random network connection popups
fixed some graphics features being disabled on consoles that actually should have been enabled
fixed pressing back button in buy modifier overlay keeps the menu open, but goes to the upper alliance menu
fixed wording in build tower tutorial text
fixed wrong button being mentioned in PlayStation camera tutorial text
If you have any balancing concerns or bugs, please let us know, either as comment, in the discussions, via the Feedback functionality ingame or on Discord​.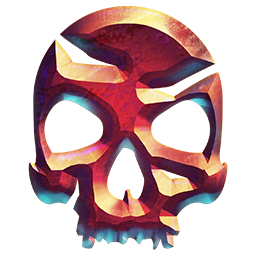 Check out Elemental War @ Microsoft Store (PC and Xbox)
Check out Elemental War @ PlayStation Store