First convention of the year, our new office, first employee and more happened during the last month.
This report covers CyberTD, Elemental War, Elemental War 2 and Spine.
What an exciting month! In February we attended the first convention this year. We were at the GG Bavaria in Munich and it was the first time someone outside the team was able to play CyberTD. More on that in the CyberTD section.
And as I slightly delayed the progress report, we also finally moved in our office and with David we have a new programmer helping me to work on our games.
I also was again in the CloudPlay talk show last week. If you missed it you can still check out the video on YouTube:
In March we continue working on CyberTD and are still looking for a Junior Marketing Manager to help us with all marketing related things like social media, conventions and ads. Check out our jobs page here if you're interested or know someone that could be interested.
CyberTD
As already mentioned above we participated GG Bavaria in February. It was the first time someone outside the team was able to try out CyberTD and the feedback was great. We have a long list of things to improve now and still got so many compliments for what we achieved here. Overall it was an awesome experience and we're already looking forward to the next convention.
To prepare for the convention we spent a lot of time on testing and polishing the game, especially the early waves of course as those were most relevant for the convention. Meanwhile we also added the first three bosses including their specials. Balancing was improved, most sounds are integrated and so much more.
Now with the help of David we will continue polishing and improving CyberTD. He already started working on the tickets and we make good progress here. During March we'll start testing the multiplayer and streaming features while adding the remaining sounds and more bosses (kinda doubt we'll get all of them finished in March).
Our major pain point is still the tutorial. But with the feedback from the convention we can hopefully improve that now and explain everything while not being too fast or too slow and leave players either bored or overwhelmed.
CyberTD @ PlayStation Store
Elemental War
Elemental War finally got its update for PlayStation 5, Xbox Series X|S and Steam Deck in February. There are no plans for future bigger updates, but there was one small graphics bug reported that I might release a fix for. It's a minor bug and patching is always some annoying hassle, so I'll wait a little for some more input. There was another bigger graphics issue one player reported, but so far I wasn't able to reproduce it.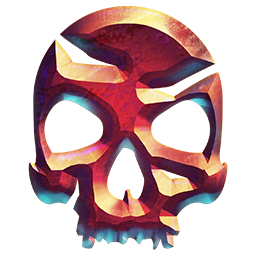 Check out Elemental War @ Microsoft Store (PC and Xbox)
Check out Elemental War @ PlayStation Store
Elemental War 2
I'm still working on Elemental War 2 and spent quite some time on testing in February. I'm pretty confident the new update is stable now, so hopefully won't take too long anymore for the new update to release.
There was a player on our Discord mentioning the coop mode being too hard, so we might try that out first and see if we should improve it for the update, but besides that it's finished.
Spine
Still no update here, but at least I have Spine tickets again in our sprint, so hopefully really will find time to work on them again now.
As last times, at least mod additions and updates keep flowing. Big thanks here to all the devs managing their releases/updates on their own or at least informing me, when something new is available!
If you still miss mods or have problems, feel free to leave a comment or join our Discord.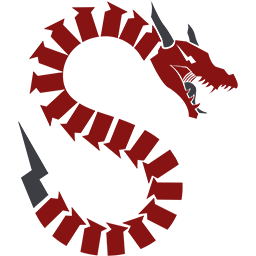 ---
Keep an eye on our homepage, Discord and Twitter, as we'll provide more informations there when we have something to share. And of course also check out the next progress reports in the following months. You can also leave a comment here to share your opinions and subscribe to our newsletter to never miss an important news.
If you missed our last progress report, you can find it here: Progress Report February 2023
Subscribe to our newsletter!