Elemental War 1.8.0 brings several small fixes here and there and brings the PC versions on the same level as the upcoming Xbox release.
As Elemental War is coming to Xbox next week we also want to update the PC versions so all players can enjoy the latest fixes. The fixes target a range of problems like graphical issues, controller problems and some functionality not working as expected. Also balancing was slightly adjusted as there was a bug that broke proper duration calculation for some status effects.
Full changelog
Fixes:
fixed transparency of leafs on Root Nexus tower
improved position of Report Content button
disabled platform icons for alliance scores
fixed tooltips placement in general and another bug for resolutions other than 1080p
fixed network issue notification message
fixed stun, fossilize and shadow root duration being too long
fixed stunned enemies not restoring their walk animation
fixed loading of some data for non-Steam PC versions
fixed controller navigation in ingame menu and editor
fixed crash when killing monster with Disturbance ability
fixed typo in German translation
removed culture info from settings as it was kinda stupid (still can be configured in ini if necessary)
fixed some LODs
fixed damage dealing sometimes not working properly with certain abilities (e.g. Gizmo)
improved error message when path in editor is not correct
fixed display name of map author not being displayed properly when using special formatting
fixed jump to player in leaderboard not always working properly
unregistered players are also displayed in leaderboards locally now
If you have any balancing concerns or bugs, please let us know, either as comment, in the discussions, via the Feedback functionality ingame or on Discord​.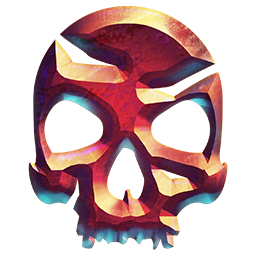 Check out Elemental War @ Microsoft Store (PC and Xbox)
Check out Elemental War on Kartridge.