April brought a new Elemental War 2 update and a lot of progress on CyberTD!
This report covers CyberTD, Elemental War 2 and Spine.
April was another good month for us. While we still haven't filled our marketing position, Sebastian will now work way more ours for us than before and he can actually handle most of the marketing stuff. So maybe we don't even need that position anymore that much in the future.
Another point is that we got selected for Indie Game Fest 2023 in Cologne this year. It takes place from June 2nd to June 3rd and we (or actually just I) will be there with a demo of CyberTD. So come by and check out our new game.
We also have a few more applications out for conventions and other events and are still waiting for the results there. Also still no results for any of the emails I sent out to the various platform holders last month and before, so sadly nothing exciting to report here yet. But we won't give up to bring our games on more platforms.
CyberTD
CyberTD made very good progress during April. We fixed a lot of bugs, finalized a lot of graphics related stuff, optimized performance (mostly while testing the game on consoles, especially Switch led to several improvements also all other platforms benefit from) and more. The online modes also work now and the Twitch integration is almost complete (it runs fine already, but some UI work is still missing).
So all in all there is really not that much left to do anymore now. In May we will finalize the remaining features. That means finishing tutorials and story, finishing the Twitch integration, checking out if we can provide the same for YouTube (that's not safe yet) and a few smaller things we have to do. Then we'll do a proper English translation, start the dubbing and other localizations and also prepare the demo for the conventions and Steam Next Fest.
As soon as all features are integrated we will have to do a lot more testing to find all remaining bugs (or at least as many as possible), fix a few last performance issues we might discover and also check in detail if all console requirements are fulfilled. But that will already last into June then.
CyberTD @ PlayStation Store
Elemental War 2
During April we finally launched the new 1.1.4 update for Elemental War 2. It introduced a few bugfixes, performance improvements and added official Steam Deck support.
We also announced that Elemental War 2 will come to Switch in May. That will happen next week Thursday, May 11th. The Switch version will contain the same contents as the other platforms and also provide cross-play and cross-progression with the other platforms as you know it already.
We are looking forward to that launch and hope you're as excited as we are.
Spine
Nothing new to report here actually. A few things are still ready, but the new version still needs thorough testing and I want some proof of concept integration for the new online functionality pages which I still had not the time for.
As last times, at least mod additions and updates keep flowing. Big thanks here to all the devs managing their releases/updates on their own or at least informing me, when something new is available!
If you still miss mods or have problems, feel free to leave a comment or join our Discord.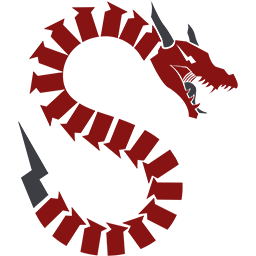 ---
Keep an eye on our homepage, Discord and Twitter, as we'll provide more informations there when we have something to share. And of course also check out the next progress reports in the following months. You can also leave a comment here to share your opinions and subscribe to our newsletter to never miss an important news.
If you missed our last progress report, you can find it here: Progress Report April 2023
Subscribe to our newsletter!