With a little delay due to a lot of work we now have finally the March update for you.
This report covers Elemental War 2 and Spine.
Elemental War 2
Elemental War 2 is in the certification phase now. So far we passed Stadia cert, started Xbox and have some last bugs to fix for PlayStation. All in all there still is a lot to do… fixing bugs reported by QA, testing, building, uploading and in the meantime preparing store pages, our soundtrack DLC and marketing material. I also had two livestreams in February during the Steam Next Fest where I played Elemental War 2 and explained the mechanics. Actually I wanted to upload it on YouTube afterwards, but streaming and recording didn't work that well. I will capture some new footage soon for you and host it on our channel and some German footage on my other channel.
So, yeah, in March we will continue and hopefully finish the certification process on the remaining platforms and finally announce the concrete release date. We also prepared a new trailer for that announcement as well as new screenshots and the gameplay material should be ready then as well.
If you're interested in Elemental War 2 or just want to support us, please wishlist the game on Steam or your PS5. At least on Steam wishlists can help a lot to get pushed by the Steam algorithm.
Spine
In February we released Spine 1.38. It wasn't super big, but fixed some small issues and added a feature to the savegame editor that was requested.
Spine 1.39 was scheduled for today, but I will delay it by a week to add the planned features like re-integrating the translator and allowing to compare two savegames. So far 1.39 only contains a bugfix for patch configurations not being removed when uninstalling a mod/patch and the integration of the ModChecker into the upload workflow I already talked about last month. That means each mod/patch uploaded via Spine will now automatically be reduced in size to allow faster upload, download and less disk space consumption.
If you still miss mods or have problems, feel free to leave a comment or join our Discord.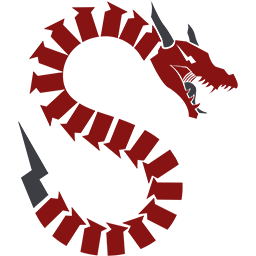 ---
Keep an eye on our homepage, Discord and Twitter, as we'll provide more informations there when we have something to share. And of course also check out the next progress reports in the following months. You can also leave a comment here to share your opinions and subscribe to our newsletter to never miss an important news.
If you missed our last progress report, you can find it here: Progress Report February 2022
Subscribe to our newsletter!