April awaits us with the latest (very good) Elemental War 2 news and our next big project!
This report covers Elemental War 2, Spine and Tri6: Arena.
Elemental War 2
Best news first: Elemental War 2 passed certification on all platforms! That means that the release date on May 6 is safe. You will be able to play Elemental War 2 then on Steam and Humble Store (both Windows, Linux and Mac), Stadia, Xbox One, Xbox Series X|S as well as PlayStation 4 and PlayStation 5.
Check out our new trailer here:
If you are impatient and want to start as soon as possible, you can also pre-order the game already on Xbox and Stadia. Find the links below.
In April we will do some marketing stuff and prepare the day 0 patches so you don't have to bother with any issues even though these are just minor and very niche things that popped up during cert.
If you're interested in Elemental War 2 or just want to support us, please wishlist the game on Steam or your PS5. At least on Steam wishlists can help a lot to get pushed by the Steam algorithm.
Spine
In March we released Spine 1.39. The update integrated the ModChecker to reduce the size of mods drastically in some cases, allows to upload optional files with Spine directly and to compare two savegames. The translator also has a comeback now and will get more support in the future.
Spine 1.40 shall be released next week. The changelog isn't long this time, but it solves a few important issues in the ModChecker. As usual it's a steady process of improvements and sometimes I get more stuff done and sometimes less.
If you still miss mods or have problems, feel free to leave a comment or join our Discord.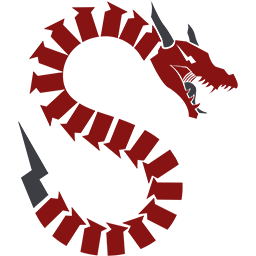 Tri6: Arena
You might already have seen our announcement that we got funding for our next big project, Tri6: Arena, from FilmFernsehFonds Bayern. Well, there is not much to tell about the project at the moment as we didn't even start the concept phase yet, but it will be the next part in our Tri6 cyberspace franchise after Tri6: Infinite which was released in 2020.
The general idea is to improve the existing game and on top to add the new arena mode, which will be the new big feature and will also include online multiplayer. There will be a lot more, but we can tell you more details in a few months once the concept is finished and we're certain what we can and will do for the final game. So stay tuned, but expect it to be a big step forward again like Elemental War 2 is for Elemental War 2.
---
Keep an eye on our homepage, Discord and Twitter, as we'll provide more informations there when we have something to share. And of course also check out the next progress reports in the following months. You can also leave a comment here to share your opinions and subscribe to our newsletter to never miss an important news.
If you missed our last progress report, you can find it here: Progress Report March 2022
Subscribe to our newsletter!