The June report is out now with more updates about Elemental War 2, Tri6: Arena, Spine and more!
This report covers Elemental War 2, Spine and Tri6: Arena.
Finally a progress report on the day it's meant to be released. Besides the a little more detailed informations below, we also have some smaller things to talk about.
We are currently evaluating updates for Elemental War and Tri6: Infinite. Nothing big to expect, just a few fixes/improvements and in general the idea is to port them to a few more platforms like a native PS5 version for both games to reach a wider audience and give players on the current gen a better experience. We will share more informations in the next progress report. Until then we know what exactly we will do for the old games.
We have more to share soon as well regarding other stuff, but more on that when we're ready.
Elemental War 2
As the last progress report wasn't that long ago there is not much that happened in the meantime. So far we released a second patch with fixes for the remaining reported issues (as of then) and a few first improvements.
Currently we are working on patch 1.0.7. There are a few more minor issues that popped up in the meantime and we're working more on improvements like the favorite system I already mentioned or an item help page.
After that we will continue with update 1.1 as long as there aren't any other things to fix. We haven't discussed yet what to add there and when it will launch, but chances are good that there will be an endless mode as it's the feature that was requested most often so far.
Spine
With even a day more delay, Spine 1.41 got finally released in May. Work on Spine 1.42 hasn't been started yet, so don't expect anything big. But as I added this functionality to all our games, there is also a newsticker for Spine on our Discord now. It won't spam you with so many entries as our games, but push a news whenever a projects gets released or updated. That way you don't even have to launch Spine to stay up-to-date!
If you still miss mods or have problems, feel free to leave a comment or join our Discord.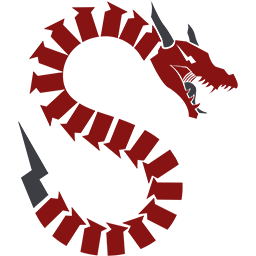 Tri6: Arena
Good news: We received the first rate of our fund for Tri6: Arena this week. That means we can finally start with the concept for our new racing game in the Tri6 cyberspace. We will start with it next week and plan to get it done until end of August. So we will be able to share details in September/October.
We have a lot of ideas we need to evaluate, work out and then will see what makes sense and what doesn't. And of course we have to squeeze it all in some concept document. A lot of work to do, but also exciting.
---
Keep an eye on our homepage, Discord and Twitter, as we'll provide more informations there when we have something to share. And of course also check out the next progress reports in the following months. You can also leave a comment here to share your opinions and subscribe to our newsletter to never miss an important news.
If you missed our last progress report, you can find it here: Progress Report May 2022
Subscribe to our newsletter!